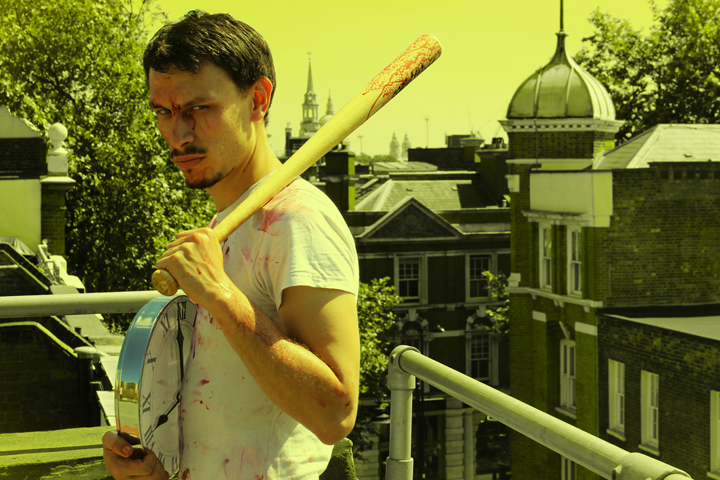 A mysterious accident renders Gadd without memory of the first twenty-one years of his life.
His doctor prescribes him a course of hypnotherapy in the hope of unlocking his past. However, as his memory is restored, the treatment takes a turn for the worse and Gadd careers towards another nervous breakdown.
Hallucinatory and bleak, we journey back through Gadd's fractured past as he desperately pieces his life back together. But the further back Gadd goes – the further he spirals out of control…
BACKGROUND
Breaking Gadd debuted at the Edinburgh Fringe Festival in August 2014 and later transferred to the Soho Theatre in London for a three week run. It also appeared at the Glasgow International Comedy Festival, the Leicester Comedy Festival and the Brighton Comedy Festival.
REVIEWS
"Another wonderfully intense, psychologically disturbed hour […] a dementedly brilliant, deceptively well-crafted show." ★★★★★ Scotsman
"Gadd's mind shattering on stage is one of the most truly alive things at the Fringe […] a lesson in how to write a brilliantly original comedy show." ★★★★★ Broadway Baby
"You'll be hard-pushed to find anything else as gleefully sick on the Fringe […] this is only going to cement Gadd's reputation as the king of indie anti-humour." Skinny ★★★★
"A weird and wicked ride. Not conventional comedy by any measure, but displaying a warped inventiveness that has a perfect home at the Fringe." ★★★★ Chortle
"Neurotic, absurd, and sticks in your mind." ★★★★ Independent
AWARDS / NOMINATIONS
Nomination, 'Innovation & Originality' – Skinny Awards 2014.
Nomination, 'Best Comedy Show' – Scottish Comedy Awards 2015.