CHEESE & CRACK WHORES (2013)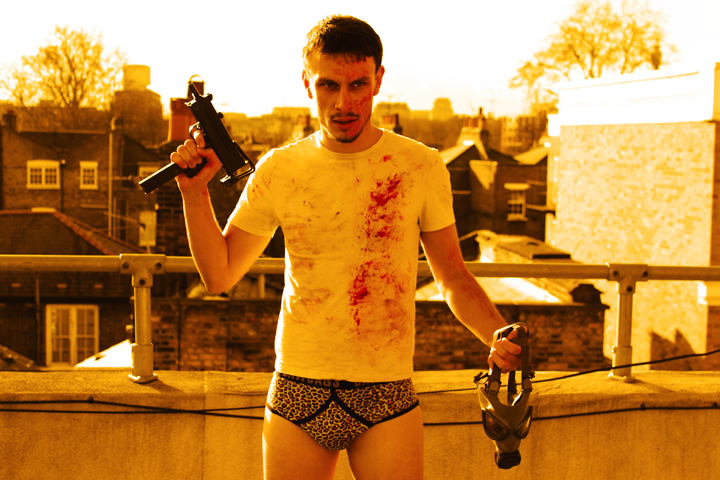 Richard Gadd is not a happy boy.
In the space of one solitary week, he has lost his girlfriend and his job, faked his mother's death, acquired a stalker, and found himself performing sexual-favours on his former boss for money.
Worse still, he has a Soho Theatre show coming up which he is hopelessly under-prepared for. Yes, Richard Gadd is inches away from a full-mental breakdown. His psychiatrist insists he pulls out of the show. But Gadd has other ideas…
BACKGROUND
Cheese & Crack Whores debuted at the Edinburgh Fringe Festival in August 2013 and later transferred to the Soho Theatre in London for a three week run. It also appeared at the Glasgow International Comedy Festival and the Uprights Citizen Brigade in Los Angeles.
REVIEWS
"Utterly bat-shit, frequently horrifying, and often ecstatically funny."  ★★★★★ Informed Edinburgh
"Scalene, shocking, and massively unpredictable […] Richard Gadd is doing it right, and deserves a much bigger stage than this." ★★★★★ Skinny
"Deranged, nihilistic, self-abasing […] Gadd unravels beautifully and awfully in front of us. It is cruel to laugh. But we do. Oh yes we do." ★★★★ Scotsman
"As funny as it is interesting […] bristling with dark, creative, energy." ★★★★ Chortle
"Wonderfully dark and disturbing, funny, quick-witted, and sometimes just plain weird." ★★★★ Broadway Baby
AWARDS / NOMINATIONS
Nomination, 'Best Comedy Show' – Scottish Comedy Awards 2014.