WAITING FOR GADDOT (2015)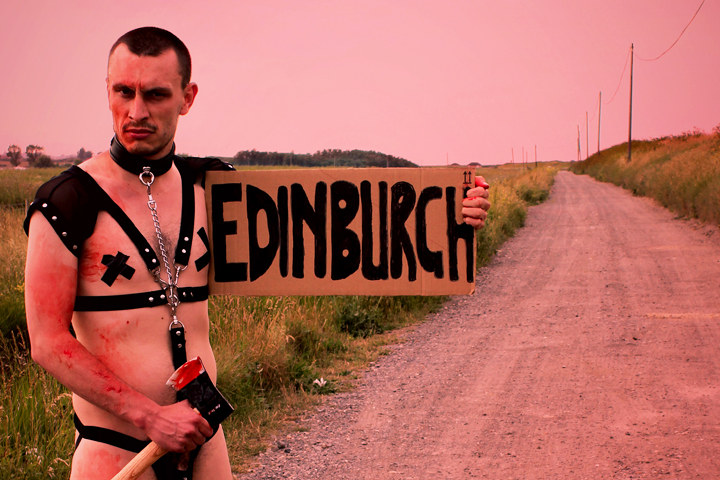 Richard Gadd is late. For his own show. Fuck. Shit.
At least he has his idiot techie to tide things over until he arrives. The security guard fancies a go at comedy too, so we can always put him on the stage for a bit. Fuck it, we'll even throw the heckler on. Anything until Gadd arrives. Just. Got. To. Keep. The. Audience. Here.
Featuring comedy stalwarts Ben Target, Ian Smith, and Edward Aczel and stars of screen Lesley Joseph, Kathryn Drysdale, Ricky Grover, and Laila Hoffman – this show asks the question…
Just how long are you willing to wait for Gadd?
BACKGROUND
Waiting For Gaddot debuted at the Edinburgh Fringe Festival in August 2015 and later transferred to the Soho Theatre in London for a three week run. It also appeared at the Glasgow International Comedy Festival and the Machynlleth Comedy Festival.
REVIEWS
"The effort and inventiveness on display here are immense and it is, without any competition, the wildest ride I've yet been on this Fringe." ★★★★★ Telegraph
"This show will take the humour section of your brain and liquidise it […] This could be the end of comedy as we know it." ★★★★★ Mirror
"A full-on mash-up of desperate, chaotic performance, unexpected twists and bold, hilarious, and often dark writing." ★★★★½ Chortle
"An uproarious, unpredictable slice of multimedia comedy […] the undisputed buzz comedy of the year." ★★★★ Guardian
"Twist after shock moment after surprise in a series of uproarious routines." ★★★★ Independent
AWARDS / NOMINATIONS
Winner, 'Best Comedy Show' – Amused Moose Comedy Awards 2015.
Winner, 'Best Comedy Show' – Scottish Comedy Awards 2016.
Nomination, 'Innovation & Originality' – Malcolm Hardee Awards 2015.
Nomination, 'Innovation & Originality' – Chortle Awards 2016.